Mellanox Technologies
End-to-End InfiniBand and Ethernet Interconnect Solutions and Services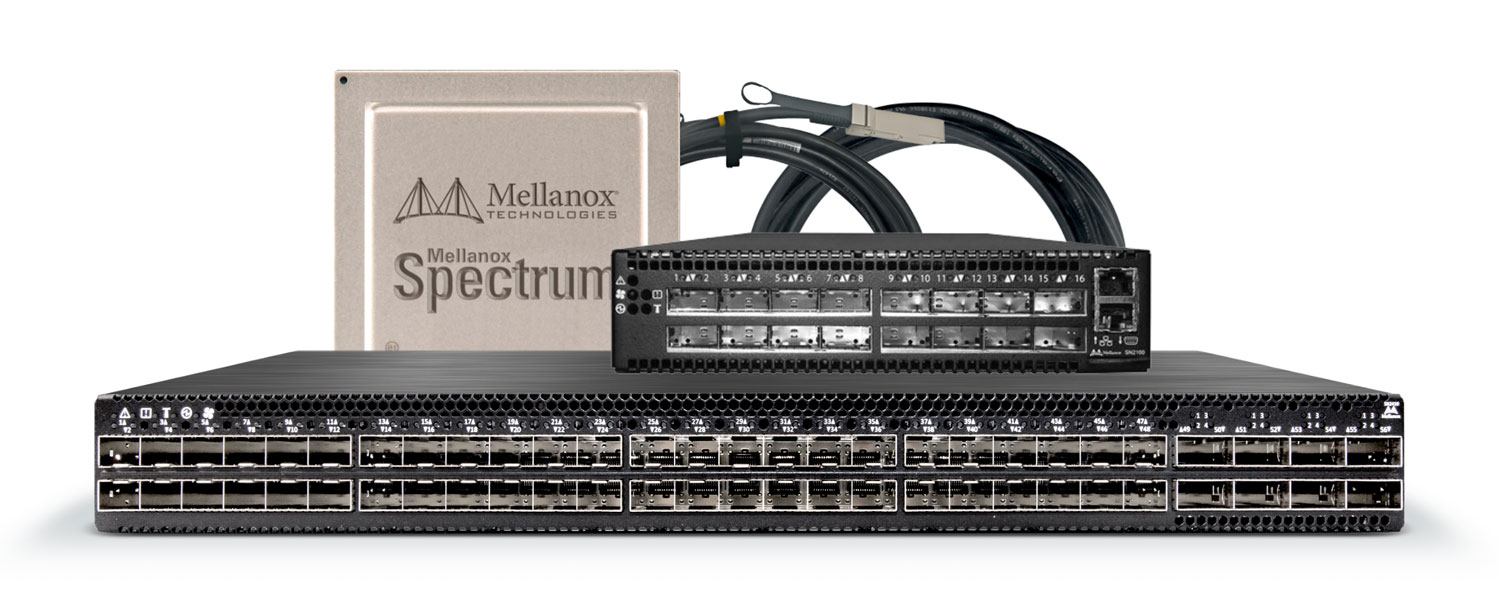 Introducing Mellanox
Mellanox Technologies is a leading supplier of end-to-end InfiniBand and Ethernet interconnect solutions and services for servers and storage.
Mellanox interconnect solutions increase data center efficiency by providing the highest throughput and lowest latency, delivering data faster to applications and unlocking system performance capability.
Partner of the year 2018
Mellanox has named BIOS IT as its partner of the year in APAC, for our ongoing efforts and innovation in the interconnect arena.
BIOS IT recently deployed a fully supported Open Networking solution to deliver increased efficiency, flexibility, scalability and performance at UNSW Sydney, in partnership with Mellanox and Cumulus - one of many reasons we were selected as partner of the year.
Read the Case Study Contact us for more info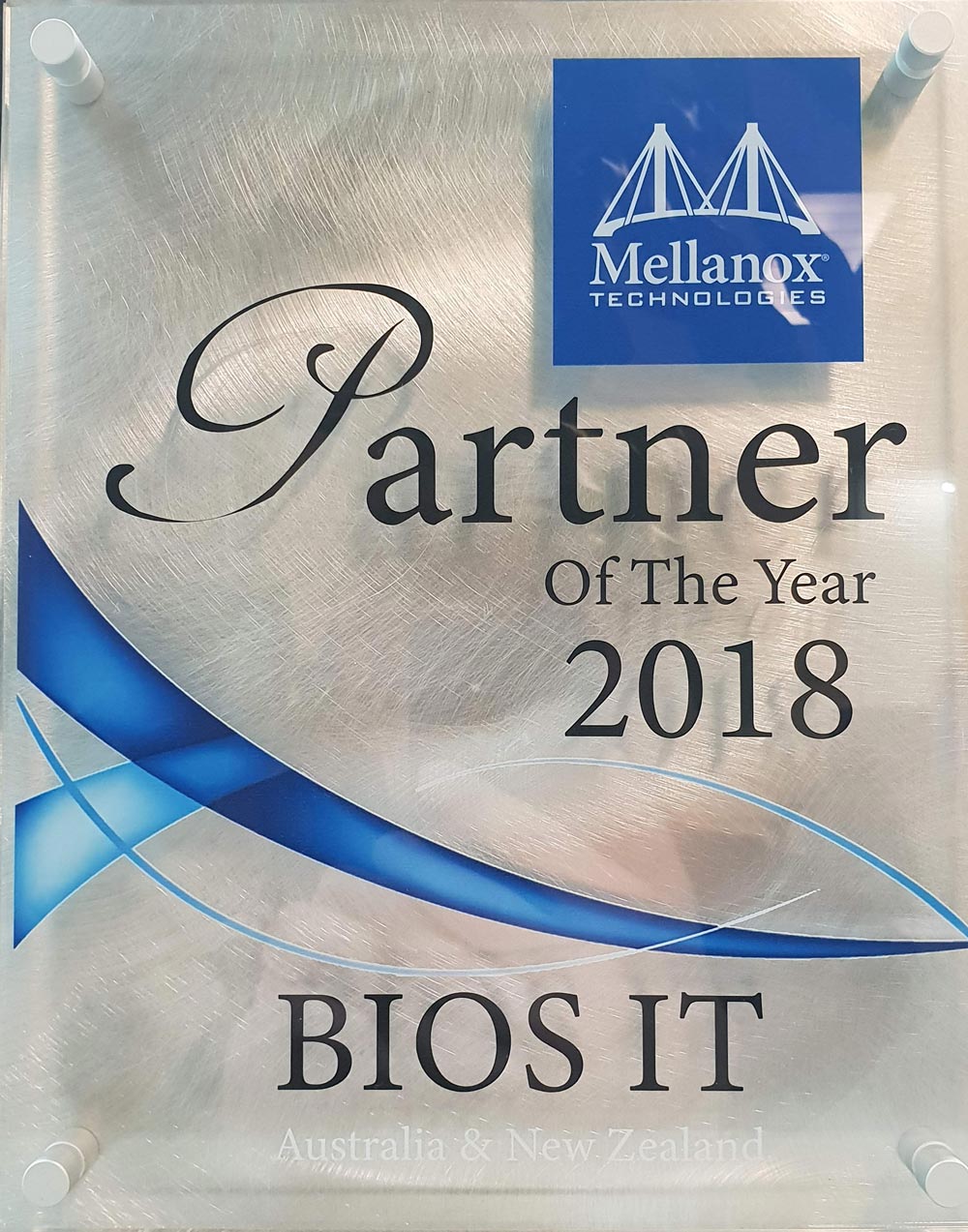 Mellanox Solutions & Services
Adaptors
Mellanox continues its leadership in providing high-performance networking technologies with InfiniBand Host Channel Adapters (HCA) and Ethernet Network Interface Cards (NIC).
---
Switches
Mellanox switches provide the highest performing solutions for Data Centers, Cloud Computing, Storage, Web2.0 and High Performance Computing applications.
---
SoC
The BlueField family of products is a highly integrated system-on-a-chip (SoC), optimized for NVMe storage systems, Network Functions Virtualization (NFV), security systems, and embedded appliances.
---
Interconnect
Mellanox LinkX cables and transceivers are designed to maximize the performance of High Performance Computing networks, requiring high-bandwidth, low-latency connections between compute nodes and switch nodes.
---
Open Networking
Data Centre networks are typically complex, narrow-minded and stubborn. Open Networking gives you the freedom to use any network operating system on bare metal switches, giving you control and optimising efficiency.
With Open Networking, you can experience a seamless flow of real-time data within your organisation, driving digital transformation initiatives and enabling your company to simplify, modernise and grow.