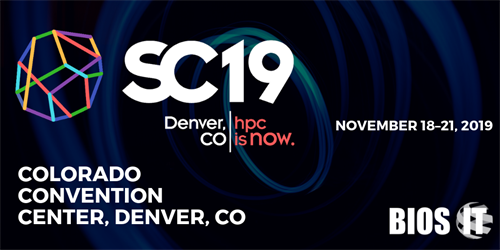 SC19
BIOS IT will exhibit at this year's SC19 at the Colorado Convention Centre, Denver for the latest insights in high performance computing, networking, storage and analysis from the international HPC community.
Addressing virtually every area of scientific and engineering research, as well as technological development, innovation, and education. The SC19 presentations, tutorials, panels, and discussion forums have included breakthroughs in many areas and inspired new and innovative areas of computing. The BIOS IT team will display its wealth of experience in a wide variety of HPC technologies and solutions.
Contact us for more information about the event .
Start Date: Monday, 18 November 2019
End Date: Thursday, 21 November 2019
Location: Colorado Convention Center, Denver, CO
Stand details: 513