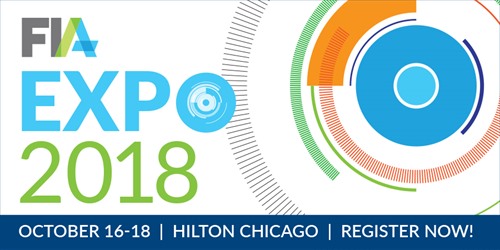 FIA
Join BIOS IT at the 34th Annual Futures & Options Expo on October 16-18 at the Hilton, Chicago. BIOS IT will exhibit on booth 515 where we plan to showcase our high frequency, low latency solutions for Finance.
Find out more about SuperFreq 2 - the next generation SuperFreq Solution which offers high performance and maximum reliability for high-frequency trading and low latency environments
We're also discussing Solarflare's SolarCapture range of network performance management solutions. SolarCapture is used for a range of applications with highly demanding needs for data visibility, including network troubleshooting, regulatory compliance, monitoring service level agreements, security requirements, network forensics, record keeping, and performance monitoring and tuning.
Finally - we're bringing the cloud to Fintech, in the form of vScaler and its GPU accelerated applications, enabling Monte Carlo simulations in the cloud.
Start Date: Tuesday, 16 October 2018
End Date: Thursday, 18 October 2018
Location: Chicago
Stand details: 515