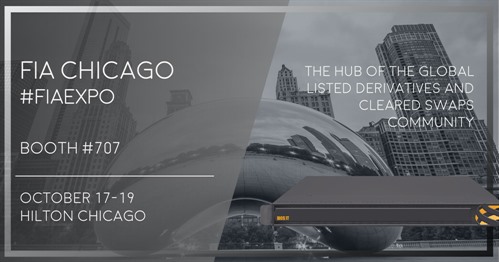 JOIN US AT FIA EXPO CHICAGO
Join us at the 2017 FIA Expo on October 17-19, at the Hilton Hotel in Chicago, Illinois, where we will be showcasing our latest solutions for the financial industry. Our high frequency, low latency financial solutions, are all available immediately, either on premise or in the cloud.
FIA Expo is the hub of the global listed derivatives and cleared swaps community where you can connect with industry leaders such as BIOS IT, identify new and emerging market trends, and keep abreast of the latest developments in technology and regulation.
Get in touch to arrange a meeting at the event to discuss any of our solutions in more detail. Follow us on Twitter and LinkedIn throughout the event @BIOS_IT, #FIAExpo
Start Date: Tuesday, 17 October 2017
End Date: Thursday, 19 October 2017
Location: Hilton, Chicago, Illinois
Stand details: 707