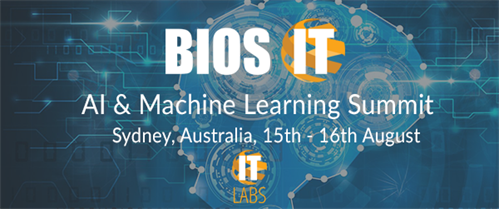 AI & MACHINE LEARNING SUMMIT
Join us at the AI & Machine Learning Summit on the 15th – 16th August 2017, at SMC Conference and Function Centre in Sydney, Australia. This event is business focused and will explore how AI and Machine Learning applications can be used to reduce costs, enhance productivity, improve customer satisfaction and increase revenue.
BIOS IT alongside their partner NVIDIA® will be showcasing industry Deep Learning Solutions.
Start Date: Tuesday, 15 August 2017
End Date: Wednesday, 16 August 2017
Location: SMC Conference and Function Centre, Sydney
Stand details: 5