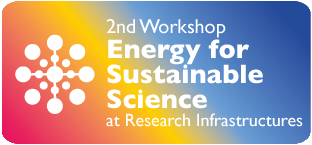 CERN - ESS WORKSHOP OCT 2013
From the 23rd to 25th of October, BIOS IT will be attending the 2nd Workshop on Energy for Sustainable Science at Research Infrastructures to discuss how ARM based platforms can facilitate a low-energy future for datacentres.
Volatile energy costs, a tight budget climate and increasing environmental concerns are all inciting large-scale research facilities across the globe to develop mid- and long-term strategies aimed at achieving for the future a reliable, affordable and sustainable energy supply that is carbon neutral.
The workshop will bring together international experts on energy and representatives from laboratories and future projects all over the world in order to identify the challenges and best practice in respect of energy efficiency and optimization, solutions and implementation as well as to review the challenges represented by potential future technical solutions and the tools for effective collaboration.
CERN (The European Organisation for Nuclear Research) will be hosting the workshop in collaboration with ERF (The European Association of National Research Facilities) and ESS (The European Spallation Source).
Workshop Themes
Campus and building management
Co-generation
Computing energy management
Energy efficiency of the facilities
Co-generation
Energy management, quality, storage
Energy management technologies developed in Research Facilities
Waste heat recovery
Start Date: Wednesday, 23 October 2013
End Date: Friday, 25 October 2013
Location: 385 Route de Meyrin, Geneva
Stand details: n/a