BIOS IT Blog
Keep up-to-date with everything that's happening at BIOS IT
What is 'NEBS' and it's importance in Telecoms.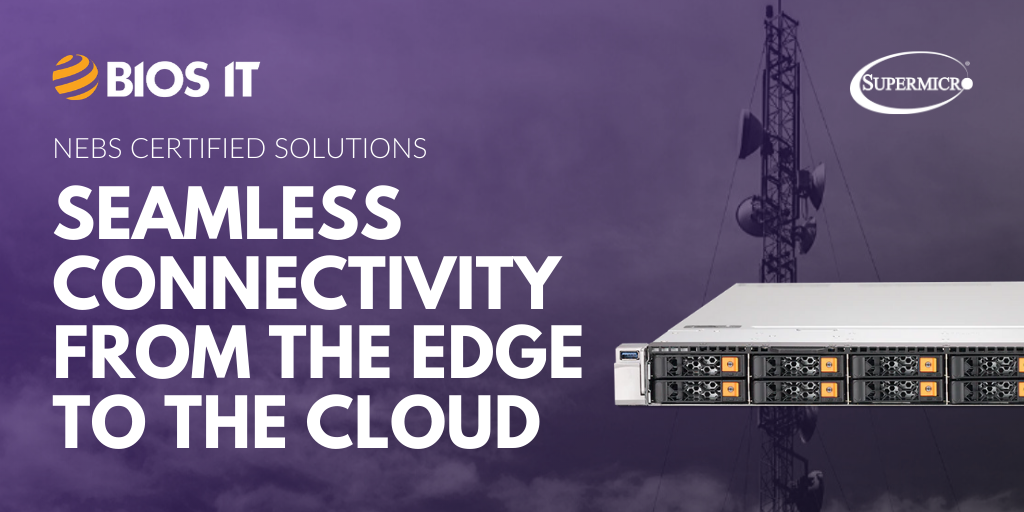 Network Equipment Building System (NEBS) consists of a number of guidelines and standards for designing equipment that can be deployed in challenging operating environments. This set of standards is integral to the telecommunications industry, where equipment (that can sometimes be sourced from many different locations) may need to endure varying and sometimes tough physical conditions.
Initially developed at Bell Labs, the NEBS family of standards is deigned to not only ensure the personal safety of equipment operators and service technicians, but also the protection of the facilities housing this equipment, all while ensuring the integrity of an overall telecommunications network. NEBS is used by large telecommunications providers and smaller local service providers alike, to ensure network integrity and safety standards.
As the telecom industry gradually adopts more open standards, operators are increasingly using off-the-shelf servers for their infrastructure. The danger with this is that existing IT servers solutions are facing challenges such as bandwidth congestion, lack of scalability, processing delays and data security and integrity concerns including compliance and privacy issues.
Supermicro have a new range of NEBS3 (the strictest level of standards) certified products, available from BIOS IT, optimised to bring powerful industry-standard platforms to 5G and telecommunications environments. This range of servers promises to help transform the telecommunications industry with powerful, feature-rich systems that provide intelligent and seamless connectivity from the Edge to the Cloud.
"As more and more companies seek to modernise their data centers and Edge infrastructure with the latest industry-standard server technologies, we are aggressively expanding our portfolio of systems optimised for 5G and telecommunications applications," said Charles Liang, president and CEO of Supermicro. "Our new short-depth 2U Ultra SuperServer not only provides better features, faster performance, and greener power-efficiency, but also includes NEBS certification and redundant DC or AC power supplies."
NEBS Certified 5G Solutions, available from BIOS IT
1U Ultra
Compact Server

1U Multi-Access Edge Computing
(MEC)

Short-Depth 2U Ultra Server
(Coming soon)

1U V100
GPU Server


5G Core and Edge




Telecom Micro Data Center




Network Function Virtualisation




Cloud Computing




High End Enterprise Server

2nd Gen Intel® Xeon® Scalable Processor
Centralised/Cloud Radio Access
Network (C-RAN)
Universal Customer Premise
Equipment (uCPE)
Software Defined WAN (SD-WAN)
Network Function Virtualisation (NFV)
Artificial Intelligence (AI)

5G Core and Edge
Telecom Micro Data Center
Network Function Virtualisation
Cloud Computing
High End Enterprise Server

Carrier-grade Telco/5G server
AI inferencing, AR, and VR
Virtualization
Cloud Computing

Request a callback today to discuss your 5G and Edge requirements by filling in the form below and a member of the team will be be happy to discuss these solutions in more detail with you.

Request a callback




Not what you're looking for? Check out our archives for more content
Blog Archive
From Silicon to Cloud
Turnkey IT Solutions that scale to meet customers needs