BIOS IT Blog
Keep up-to-date with everything that's happening at BIOS IT
Cloud Collaboration for Dynamic Research Teams
With the rapid rise in the need for employees to be able to work remotely, in the coming weeks and months we will see a strong acceleration in the adoption of a Cloud-first business model. But what can the Cloud deliver that legacy hardware can't?
At BIOS IT, we work with our Cloud partners vScaler to facilitate a flexible approach to High-Performance Compute (HPC) in Research & Academia, Engineering, Finance and other computation-demanding disciplines. We create collaborative research environments as a tool to connect multiple teams, locations and a diverse range of computation workloads.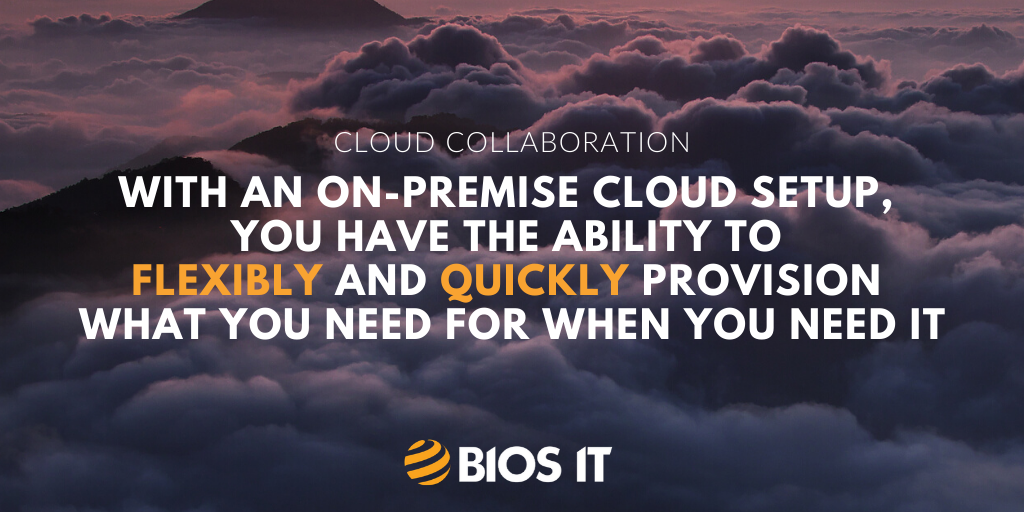 Companies that are looking for more agility in terms of provisioning IT resource can benefit from a private Cloud platform, which affords you the full functionality and features of public cloud, but without the security headaches. Private Cloud enables you to deploy powerful shared resource across an extended workforce without the need to retrofit remote working technology into their existing infrastructure.
With an on-premise Cloud setup, you have the ability to flexibly and quickly provision what you need for when you need it. By bursting to our secure cloud, you can also ramp up resource for those unpredictable moments when your HPC is under immense stress. Burst Cloud saves you big costs of additional permanent hardware for greater elasticity in HPC.
Security is always a concern when it comes to cloud migration. Having the majority of a business's workforce working remotely can open the door to new world of security issues and IT headaches. Certain projects or data sets may need to be securely handled and restricted in terms of access. This is where features such as multi-factor and biometric authentication allow strict policies to be placed on specific data sets and applications within your organisation.
As a company that builds performance-optimised cloud solutions for our customers, we understand a 'one-size-fits-all' approach just doesn't cut the mustard. We unlock your ultimate goal: a common, collaborative infrastructure that is performant for a wide range of users across a wide range of systems and devices.
We offer on-premise and off-premise Cloud with multiple hosting packages and locations globally. Our secure remote service packages mean that you can focus on your business transformation efforts and leave administrative overheads to us. Our team of cloud experts will consult with you on a Cloud adoption and migration approach that best suits your needs and your Cloud strategy.
Call-back Request
For no-strings-attached advice, you can request a call-back in the form below and a member of the team will get in touch.


Not what you're looking for? Check out our archives for more content
Blog Archive
From Silicon to Cloud
Turnkey IT Solutions that scale to meet customers needs