BIOS IT Blog
Keep up-to-date with everything that's happening at BIOS IT
New 2nd Gen Intel Xeon Scalable Processors
Intel has announced the addition of new performance and performance-per-dollar-optimized processors to the Intel® Xeon® Scalable platform. The addition of these new processors will benefit customers across cloud, network and edge.?Testing of these new processors is available through BIOS IT Labs. Get in touch to arrange a test drive and enjoy greater performance and performance-per-dollar.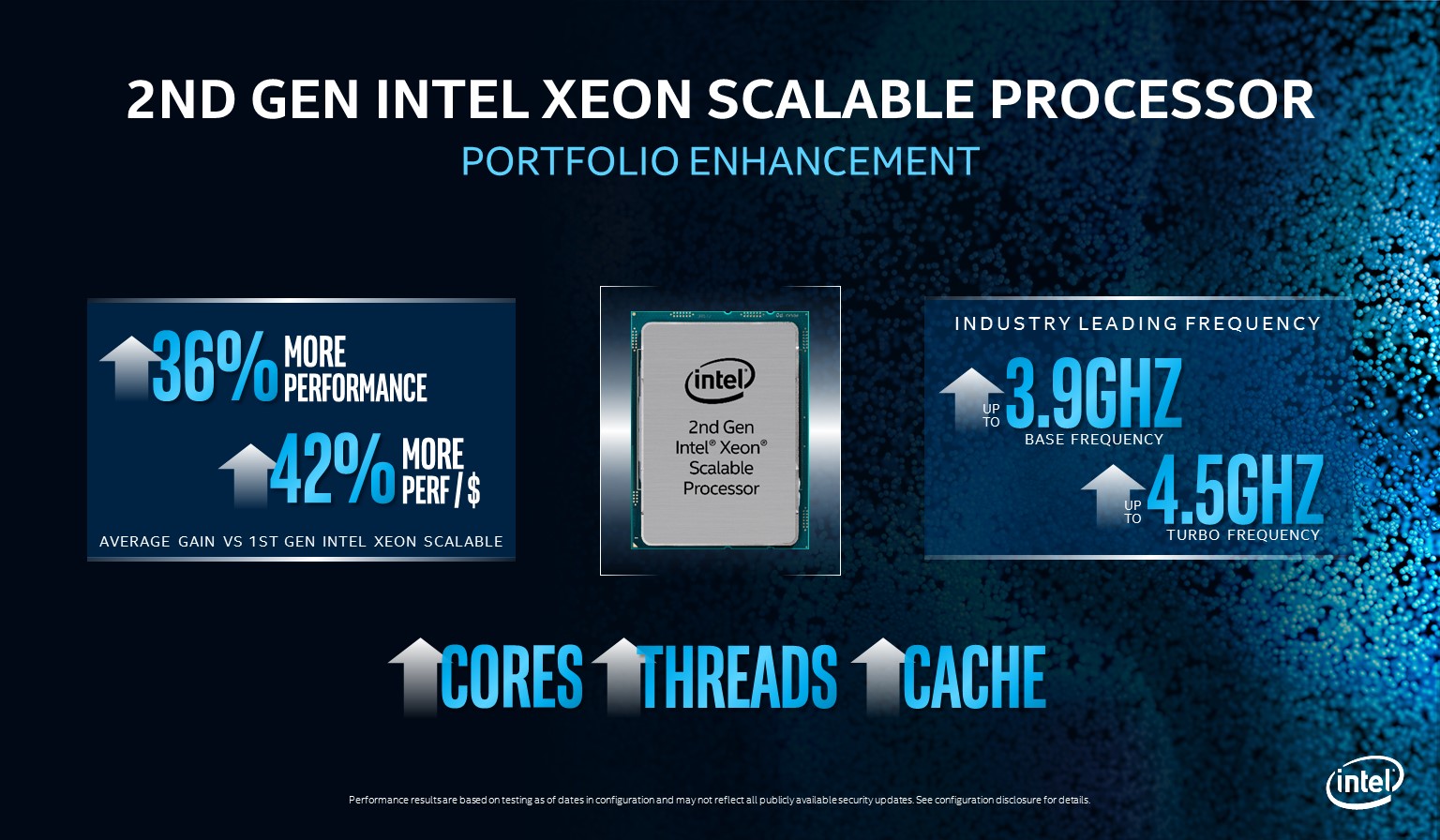 The new 2nd Gen Intel Xeon Scalable processors target three broad customer use cases:
Industry-leading frequencies for high-performance usages: New Intel Xeon Gold 6200 processors deliver up to 4.5 GHz processor frequency with Intel Turbo Boost Technology and up to 33% more processor cache, offering customers breakthrough performance for frequency-fueled workloads.

Enhanced performance for mainstream usages: New Intel Xeon Gold 6200R and 5200R processors deliver built-in value through a combination of higher base and Intel Turbo Boost Technology frequencies, in addition to increased processor cache.

Increased value and capability for entry-level, edge, networking and IoT usages: New Intel Xeon Gold 6200U, Silver 4200R, Sliver 4210T and Bronze 3200R processors deliver increased value for single-socket entry-level servers, as well as edge, networking and internet of things (IoT) usages.

With these new processors, Intel continues to reinforce its data center leadership by delivering the performance and value customers require. The 2nd Gen Intel Xeon Scalable processors support the broadest market coverage of any server processor platform. Today's Intel Xeon Scalable processors remain the only mainstream server processor with built-in artificial intelligence (AI) acceleration, with Intel DL Boost technology and with support for Intel® Optane™ persistent memory, which offers a large and persistent memory tier at affordable costs.
Not what you're looking for? Check out our archives for more content
Blog Archive
From Silicon to Cloud
Turnkey IT Solutions that scale to meet customers needs