BIOS IT Blog
Keep up-to-date with everything that's happening at BIOS IT
Computex Taipei 2019
Computex kicked off its 2019 conference in Taipei, Taiwan, and there plenty of big announcements!
Supermicro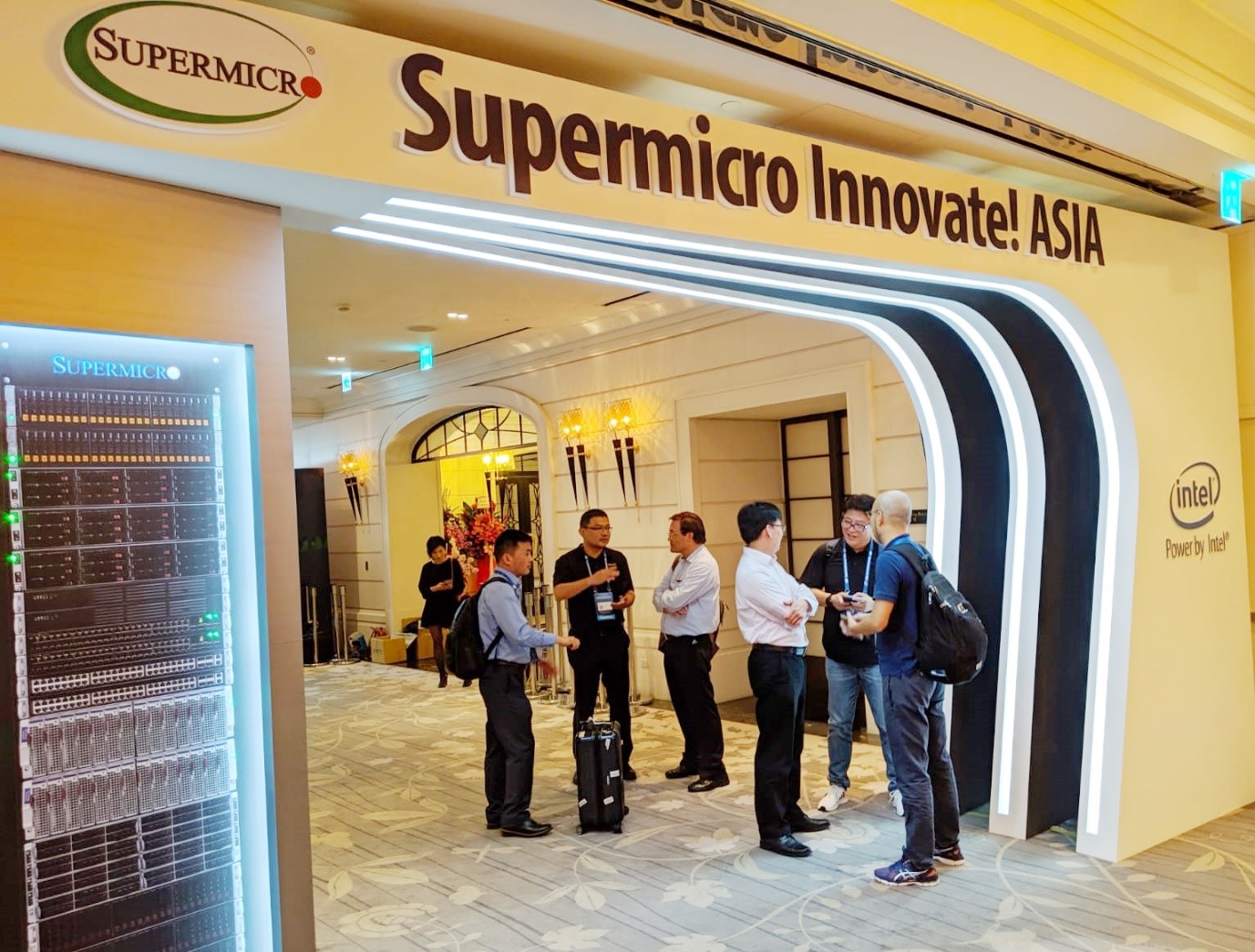 Each year we're lucky enough to not just attend Computex, but also Supermicro's annual partner training event. We gain insights on how to best address common business objectives and more understanding of technology-driven innovation and growth.
At this year's Computex, Supermicro showed off a number of solutions for 5G and Edge deployment applications, one of which was the SYS-E403-9D-8C-FN13TP. This versatile edge platform, commonly used in smart city deployments, features an Intel® Xeon® D-2146NT Processor (yielding 8 Cores, 16 Threads), 4x Internal 2.5" drive bays (with 3x M.2 slots) and boasts 512GB of memory using 4x 128GB DIMMs.
With new solutions such as this, Supermicro brings AI inferencing to the edge to process the large data volumes demanded by 5G workloads while enabling high-speed streaming and low latency user experiences. Supermicro's new range support all Open Container Architectures not only to accelerate analytics and AI at the Edge but also to enable Anything/Anywhere as a Service.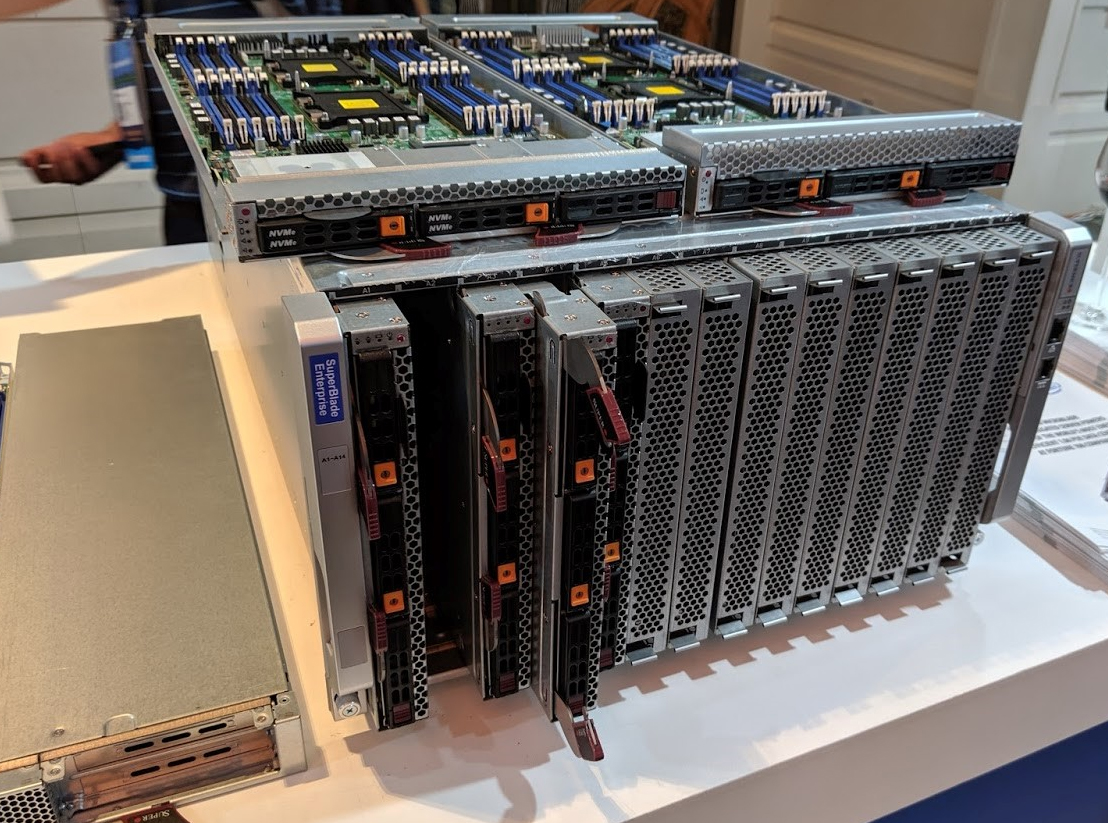 Resource-Saving Architecture
Supermicro's unique Resource-Saving architecture disaggregates the CPU and memory along with other subsystems, so each resource can be refreshed independently allowing data centers to reduce refresh cycle costs and their impact to the environment by reducing e-waste. This innovative approach focuses on reusing system enclosures, enabling the modular refresh of subsystems and using optimized extended life subsystems, including networking, storage, cooling, fans and power supplies.
For a first-hand look at these innovative solutions please contact our sales team.
---

INTEL
5GHz Core i9-9900KS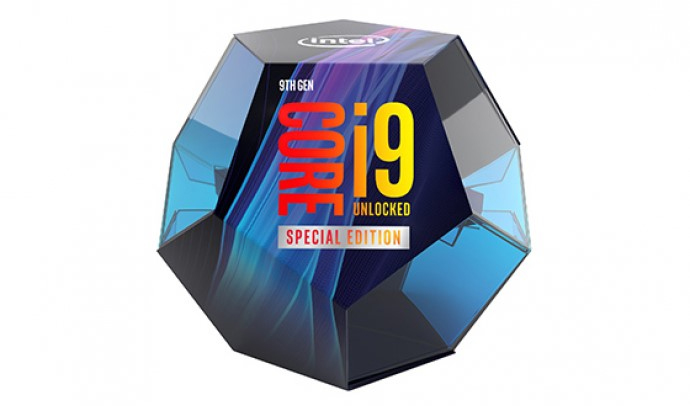 Intel revealed several processors, including an updated version of its flagship gaming CPU, the Core i9-9900K. Dubbed a special edition of the processor, the ninth-generation Intel Core i9-9900KS has the ability to run at a turbo clock frequency of 5 GHz on all eight of the processor's cores, unlike the normal 9900K, which can only run at a maximum of 4.7 GHz on all cores.
The Core i9-9900KS is like the Core i9-9900K, it has eight cores and 16 threads. Unlike the 3.6GHz Core i9-9900K, however, the i9-9900KS base clock is 4GHz. The chip will contain integrated graphics, but Intel isn't saying what the TDP (thermal design power) will be, or if any special cooling solutions will be required.
Ice Lake Benchmarks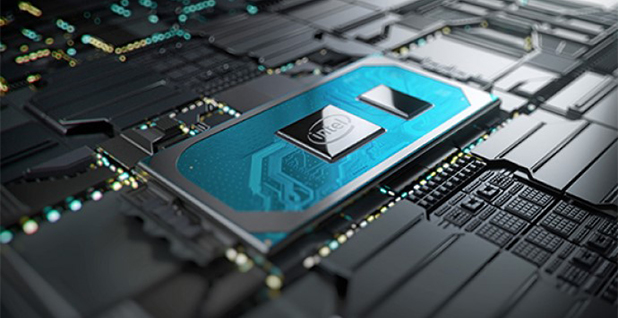 10th Gen Intel desktop processors unveiled at Computex enable fast, immersive experiences with up to 4 cores and 8 threads, up to 4.1 GHz max turbo frequency and up to 1.1 GHz graphics frequency. (Source: Intel Corporation)
Intel also unveiled performance results for its 10nm Ice Lake processors that are coming to market this year, claiming impressive performance gains in both graphics and AI workloads. The new Ice Lake Series processors have built-in support for the Thunderbolt, they allow the use of 3733MHz DDR4 memory as standard, and the 11th generation graphics promises to be high performance, supporting as standard the 5K resolution of 60Hz. It even comes with a hardware encoder for HEVC twice as fast as the one in the previous generation, good news for those who used Intel Quick-Sync for video encoding.
For more: https://newsroom.intel.com/news-releases/intel-computex-2019/
---
AMD

AMD debuted most of its Ryzen 3000 series product line, which is based on 7nm Zen 2 cores, AMD was front and centre at the commencement of Computex 2019, with CEO Dr Lisa Su taking to the stage to make a major keynote address. Among a myriad of exciting announcements, the third-generation Ryzen processors were arguably the biggest. She showcased the capabilities of the eight-core, 16-thread Ryzen 3700X, the higher-clocked 3800X, and the 12-core, 24-thread 3900X.
AMD also showed off the Radeon RX 5700 graphics card as the first in the Navi family; it's built on a new 7-nanometre foundation architecture called RDNA, offering a step up in efficiency and performance compared to the rather long-in-the-tooth Graphics Core Next (GCN), according to AMD. AMD Navi based graphics cards will also be the first, fully PCI Express 4.0 compliant series in the industry which will be compatible with their X570 platform.
For more: https://www.amd.com/en/events/computex
---
NVIDIA
NVIDIA announced a new line of Quadro RTX graphics cards that bring new capabilities in photorealistic rendering, artificial intelligence and virtual reality to mobile workstations. The new graphics card lineup is headlined by the Quadro RTX 5000, which brings 16 GB in GPU memory, 3072 CUDA cores, 384 tensor cores and 48 RT cores to laptops. The company also announced NVIDIA EGX, a new and accelerated computing platform, which boasts low-latency AI that enables companies to perceive, understand and act in real time on continuous streaming data between 5G base stations, warehouses, retail stores, factories and beyond.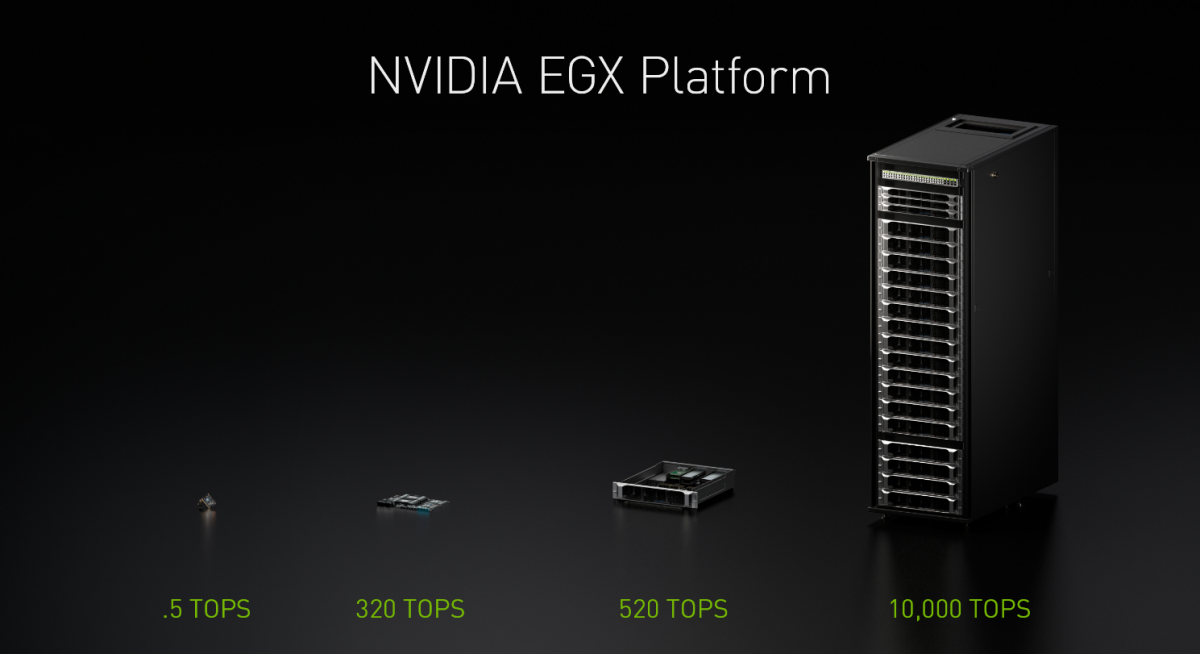 It is meant to simplify the task of collecting information from the sensors and running it through machine learning algorithms to get a response in real time, without having to haul the data back to a corporate bit barn. The NVIDIA EGX platform dramatically accelerates inference at the edge, allowing us to see subtle defects that human operators haven't been able to see in the past.
Why not contact our sales team to learn more about the solutions we can provide?
Not what you're looking for? Check out our archives for more content
Blog Archive
From Silicon to Cloud
Turnkey IT Solutions that scale to meet customers needs