BIOS IT Blog
Keep up-to-date with everything that's happening at BIOS IT
NVIDIA® DGX-2™ hedge funds backtest up to 20 million trading simulations in an hour
NVIDIA® DGX-2™ is one of the premier AI and Deep Learning supercomputing platforms today, designed from the ground up to attack the largest problems in AI.
In automated trading, decisions are based on algorithms that analyse data and make predictions about the market. Financial trading algorithms account for approximately 90% of public trading, according to the Global Algorithmic Trading Market 2016–2020 report.
Before a firm can deploy a new algorithm in its production environment, it needs to gain a high degree of confidence that the algorithm will work. This usually means testing the algorithm against a different set of historical data than the sample from which it was developed - this is what is known as 'backtesting'.
With NVIDIA® DGX-2™ running accelerated Python libraries and RAPIDS software, hedge funds can backtest up to 20 million trading simulations in an hour. That's 6,000X faster than the previously set benchmark of 3,200 an hour! This is the STAC-A3.β1.SWEEP.MAX60 benchmark, for more click here.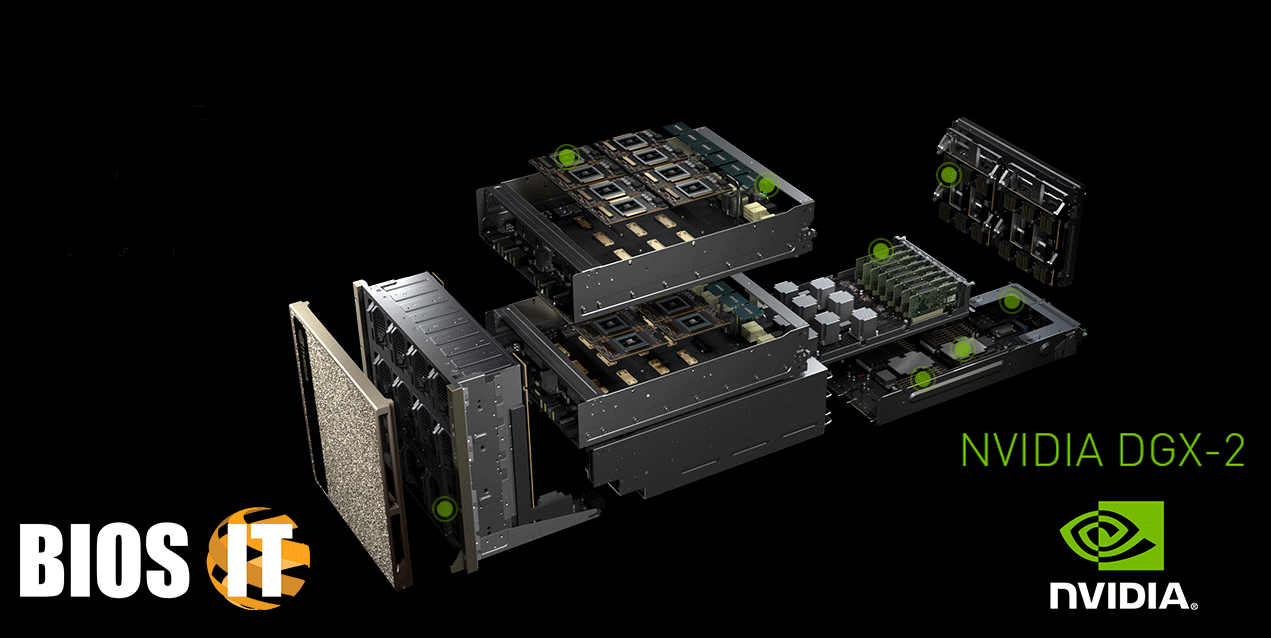 STAC-A3 parameter-sweep benchmarks use realistic volumes of data and backtest many variants of a simplified trading algorithm to determine profit and loss scores for each simulation.
We at BIOS IT can offer the complete range of DGX servers (DGX-1, DGX-Station and DGX-2) as well as NVIDIA® Tesla GPU optimised custom solutions. With the recent integration of the NVIDIA DGX-2 server as well as built-in support for the RAPIDS software suite, BIOS IT, on behalf of vScaler, can now also offer users remote access to this monster machine within the vScaler cloud environment. Contact BIOS IT for pricing and availability and to schedule a test drive for your finance workloads.
References: https://www.stacresearch.com/news/2019/05/13/NVDA190425 https://blogs.nvidia.com/blog/2019/05/13/accelerated-backtesting-hedge-funds/ https://www.researchandmarkets.com/reports/4564542/global-algorithmic-trading-market-2018-2022
Not what you're looking for? Check out our archives for more content
Blog Archive
From Silicon to Cloud
Turnkey IT Solutions that scale to meet customers needs