BIOS IT Blog
Keep up-to-date with everything that's happening at BIOS IT
Intel® Select Solutions for Simulation and Modeling
Advance Science Discovery with Intel® Select Solutions for Simulation and Modeling from BIOS IT.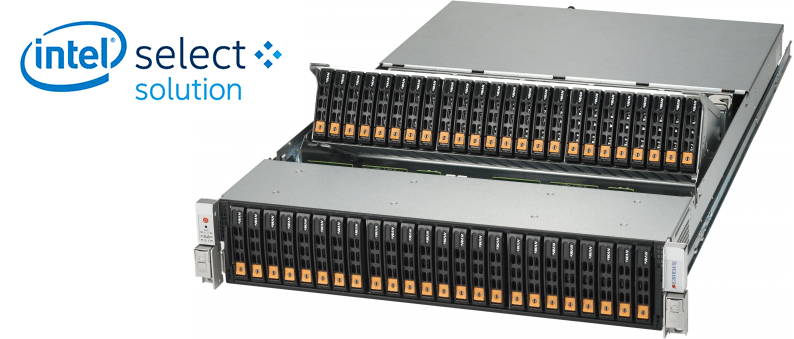 Many simulation and modeling workloads within academia and industry rely on computational fluid dynamics (CFO), computer­aided engineering (CAE), and Monte-Carlo, among others. These are designed to run on scalable, high-performance clusters. To support them, modern high-performance computing (HPC) systems require multi-core processors, high-bandwidth fabrics, and broad input/ output (1/0) capabilities.
Because of the complexity and variety of technologies available on the market, assembling an HPC system can be time-consuming, re­quiring additional effort for research, evaluation, and deployment. In addition, integration and configuration of selected components can impact the performance of the solution. Often, institutions turn to trusted, qualified experts to accelerate deployment of their needed HPC solution. Intel has helped simplify the selection of HPC solu­tions through Intel® Select Solutions for Simulation and Modeling, providing verified high-performance clusters built by trusted partners in the IT industry.
BIOS IT delivers and supports customized solutions tailored to meet customers' ex­act HPC requirements. Having served a number of the world's leading academic institutions, such as Northum­bria University, and research centers, BIOS IT solutions have enhanced the speed of scientific discovery.
HPC solutions are serious investments that often need to be matched to a customer's specific requirements. Institutions need a knowledgeable, trusted partner to customize a system for their particular workloads and scientific or industrial applications. BIOS IT's high­ly experienced staff combines a deep knowledge in HPC design and build with a history of working closely with customers to help ensure the system is designed, deployed, and employed successfully.
BIOS IT's Intel Select Solutions for Simulation and Modeling are built on the Intel® HPC Platform which combines Intel® Xeon® Scalable processors with other Intel® technologies and open source resources from Open­HPC* (openhpc.community). The solutions deliver optimized performance for Message Passing Interface (MPl)-based applications and provide a fast path for purchasing and deploying a cluster for simulation and modelling workloads.
INGREDIENT
BIOS IT's INTEL® SELECT SOLUTIONS FOR SIMULATION AND MODELLING CLUSTER CONFIGURATION
SOFTWARE
Supermicro Dual-socket Server-based Cluster
PROCESSOR
2 x Intel® Xeon® Gold 6148 processors at 2.40-3.37 GHz, 20 cores/40 threads
MEMORY
384 GB DDR
LOCAL STORAGE

Intel® Solid-State Drive (SSD) Data Center (DC) Family** for local scratch storage
Preferably PCle* NVMe protocol for performance
Intel® SSD DC Family storage to augment parallel file system storage

MESSAGING FABRIC
Intel® Omni-Path Architecture, single-port PCle* 3.0 x16 adapter, 100 Gbps
MANAGEMENT NETWORK
Integrated 1 Gigabit Ethernet (GbE)**
SOFTWARE

Linux* operating system
Intel® Cluster Checker
Intel® Parallel Studio XE Cluster Edition**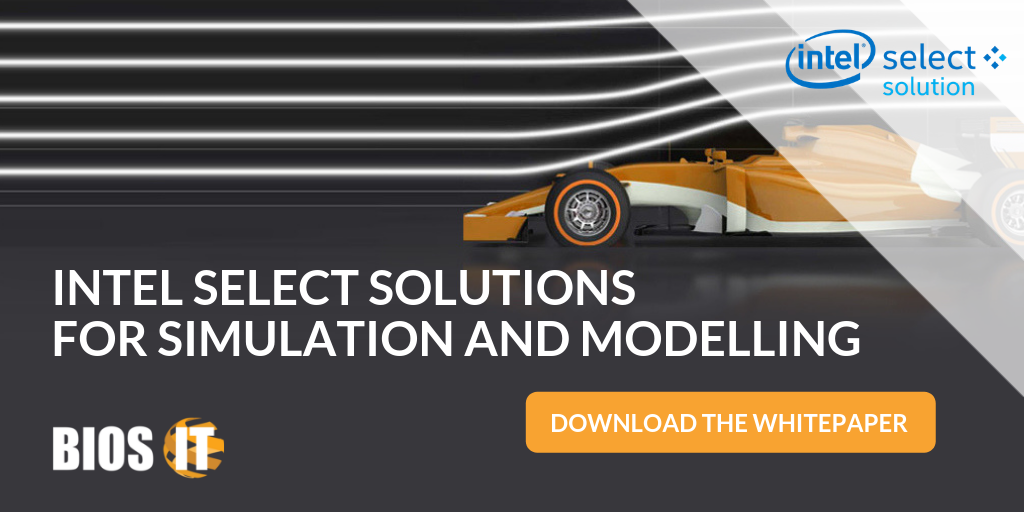 For more information, download the BIOS IT white paper.

Contact us to discuss our range of Intel® powered solutions.
Not what you're looking for? Check out our archives for more content
Blog Archive
From Silicon to Cloud
Turnkey IT Solutions that scale to meet customers needs