BIOS IT Blog
Keep up-to-date with everything that's happening at BIOS IT
NVIDIA Quadro® GV100
Reinventing the Workstation with Real-Time Ray Tracing and AI
The NVIDIA Quadro® GV100 is reinventing the workstation to meet the demands of next-generation ray tracing, AI, simulation, and VR enhanced workflows. It's powered by NVIDIA Volta, delivering the extreme memory capacity, scalability, and performance that designers, architects, and scientists need to create, build, and solve the impossible.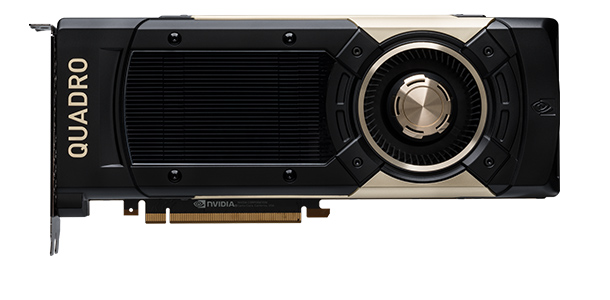 The biggest advance in computer graphics since the introduction of programmable shaders nearly two decades ago, NVIDIA RTX — when combined with the powerful Quadro GV100 GPU — makes computationally intensive ray tracing possible in real time when running professional design and content creation applications.
The Quadro GV100 GPU, with 32GB of memory, scalable to 64GB with multiple Quadro GPUs using NVIDIA NVLink™ interconnect technology, is the highest-performance platform available for these applications. Based on NVIDIA's Volta GPU architecture, the GV100 packs 7.4 teraflops of double-precision, 14.8 teraflops of single-precision and 118.5 teraflops of deep learning performance. And the NVIDIA OptiX™ AI-denoiser built into NVIDIA RTX delivers almost 100x the performance of CPUs for real-time, noise-free rendering.
The Power To Accelerate AI-Enhanced Workflows
Supercharge Rendering with AI
Work with full fidelity, massive datasets
Enjoy fluid visual interactivity with AI-accelerated denoising
Bring Optimal Designs to Market Faster
Work with higher fidelity CAE simulation models
Explore more design options with faster solver performance
Enjoy Ultimate Immersive Experiences
Work with complex, photoreal datasets in VR
Enjoy optimal NVIDIA Holodeck experience
Realize New Opportunities with AI
Access DL frameworks for AI development via NVIDIA NGC
Accelerate AI training/inferencing with Tensor Cores and NVLink
Specifications
| | |
| --- | --- |
| CUDA Parallel-Processing Cores | 5120 |
| NVIDIA Tensor Cores | 640 |
| GPU Memory | 32 GB HBM2 |
| FP64 Performance | 7.4 TFLOPS |
| FP32 Performance | 14.8 TFLOPS |
| FP16 Performance | 29.6 TFLOPS |
| Tensor Performance | 118.5 TFLOPS |
| Max Power Consumption | 250 W |
| Graphics Bus | PCI Express 3.0 x 16 |
| Display Connectors | DP 1.4 (4) |
| Form Factor | 4.4" H x 10.5" L Dual Slot |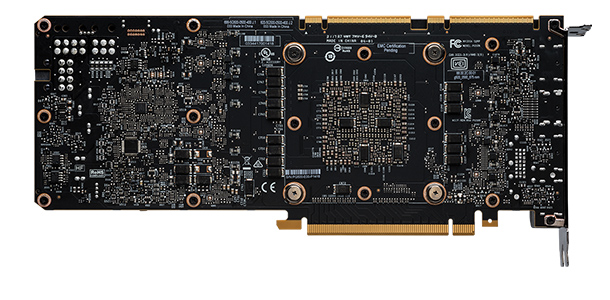 All Quadro cards are certified with a broad range of professional applications, tested by leading workstation manufacturers, and backed by a global team of support specialists to give you the peace of mind to focus on doing your best work.
Contact BIOS IT for pricing and availability and to schedule a test drive for your workloads.
Not what you're looking for? Check out our archives for more content
Blog Archive
From Silicon to Cloud
Turnkey IT Solutions that scale to meet customers needs