BIOS IT Blog
Keep up-to-date with everything that's happening at BIOS IT
Supermicro launches Skylake server range
Performance and efficiency improvements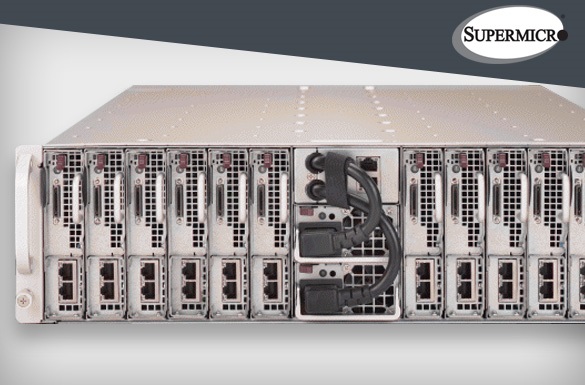 Also displayed at SC15 were Supermicro's X11 Skylake UP Serverboard and Server technologies. The new chipsets provide substantial performance and efficiency improvements over previous product generations, including support for the latest Intel® Xeon® processor E3-1200 v5 product family.
Benefits
14nm Process Technology
Improved CPU Performance
Integrated VR
Graphics w/ DX11.1 & OCL1.2
Performance Increase
Digital Display Repartition
1 VGA + 2 Digital Displays
2013/4 Platform Compatibility
LGA 1151 Socket
2 Channel DDR3L (up to 4 DIMMs at 1600MHz)
95W / 80W / 45W / 13W
Thermal Solutions
C236/2 PCH Express Chipset
Feature Rich PCH
Lowest Cost, Lowest Power
I/O Flexibility
Up to 8 PCIe Ports, 5 USB 3.0 or 8 SATA3 Ports
Improved I/O Bandwidth
Lower Power
TPM Support
Faster SMLink
For LAN integration
Supermicro X11 Skylake-S UP Serverboards and Servers are targeted for a wide variety of customer applications including Entry Appliance, Cloud Computing and Web Hosting, Network-Centric, Entry-Level Caching Appliance, Entry-Level Storage, and Flexible I/O. The X11 boards are compatible with a range of server types from embedded entry level servers to high density blade solutions.
Not what you're looking for? Check out our archives for more content
Blog Archive
From Silicon to Cloud
Turnkey IT Solutions that scale to meet customers needs