BIOS IT Blog
Keep up-to-date with everything that's happening at BIOS IT
What's cooler than being cool?
Today, datacentres consume over 2% of the world's electricity due to a massive demand for cloud and HPC computing. A large portion of that electricity is used in the cooling of hardware due to the heat they produce. As density and CPU innovation continue to push the conventional heat boundaries, new and innovative ways to cool datacentre equipment are required.
Benefits of Liquid Cooling:
Unmatched thermal performance
Reduced overall energy costs
Significantly reduced data center acoustics
Increased overclocking potential
Increased rack densities
Increased component reliability & longevity
Drastically reduced operational temperatures
Fact: Liquid is 3500x more efficient at transferring heat loads than air
BIOS IT are partnered with CoolIT, an industry leading liquid cooling organization. CoolIT Systems Inc. is the global leader in Direct Contact Liquid Cooling (DCLC™) for the Data Center and Desktop markets. As an experienced innovator with 44 patents and more than 1.75 million liquid cooling units deployed, CoolIT brings a wealth of design, engineering, and manufacturing knowledge to the table.
CoolIT offer liquid cooling solutions ranging from their enthusiast line to complete rack solutions that utilize facility water. CoolIT offer a modular approach to liquid cooling, offering a unique server, manifold and heat exchange technologies.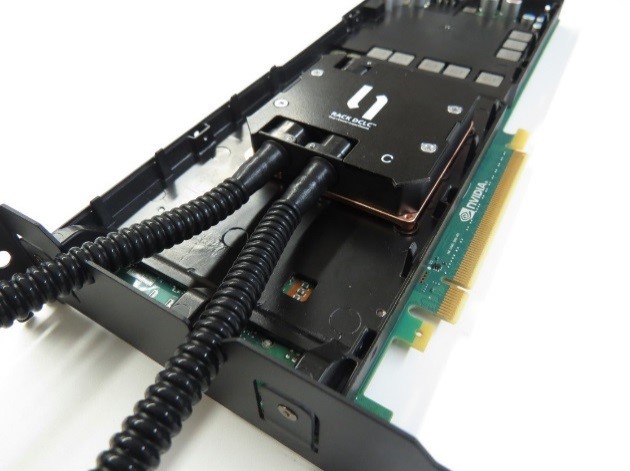 CoolIT DCLC Server Module
The CoolIT Server Module effectively transfers heat from components into liquid using micro-channel, monolithic copper cold plates. The Patented split-flow technology has no moving parts and fits CPU's, GPU's accelerator cards, chipsets hard drives and RAM. The Server module is 100% leak and drip free and is installed like any standard heat sync.
CoolIT Manifold Modules
CoolIT's manifold modules are made from stainless steel and use Dry-break 'dripless' quick connects. The colour coded connectors are easily connected and hot swappable. The Manifolds come in vertical or horizontal orientation and are flexible in size.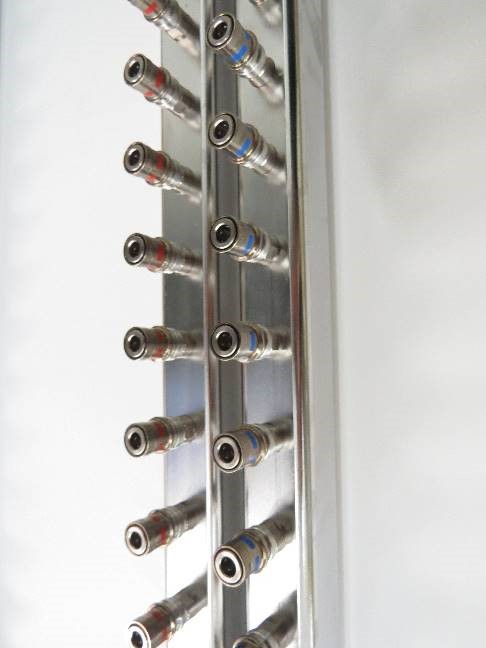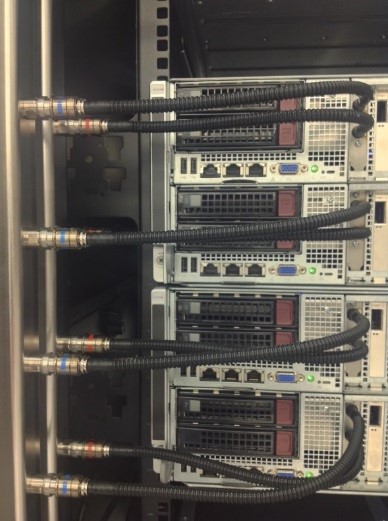 CoolIT Heat Exchangers
CoolIT offers a range of heat exchangers ranging from top of rack to end of row liquid to liquid and liquid to air heat exchangers.
Liquid to Liquid heat exchangers utilize facility water, whereas liquid to air soluitons do not require facility water and can be installed and retrofitted easily in most datacentres and server rooms.
CoolIT's heat exchangers can support up to 40kw+ of cooling per rack and can run on w3-w5 warm water cooling.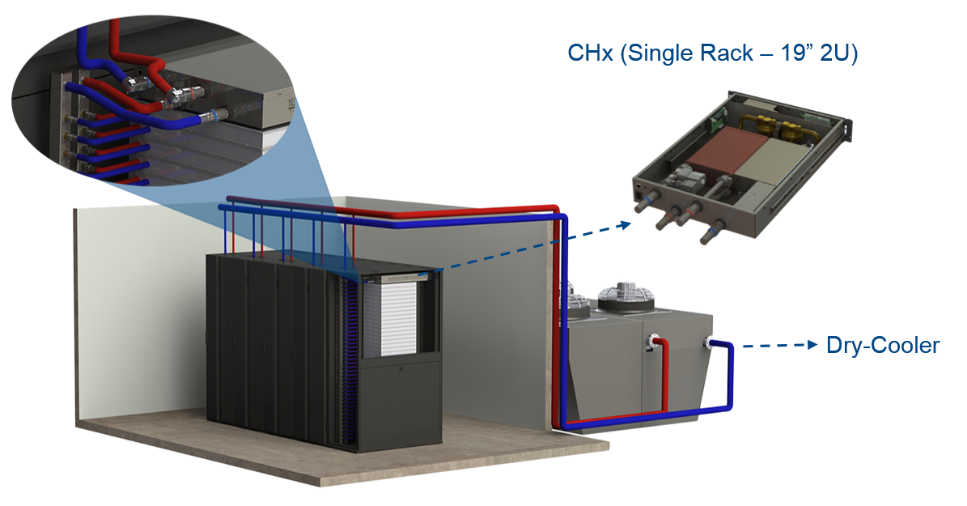 CoolIT Liquid to Liquid Solution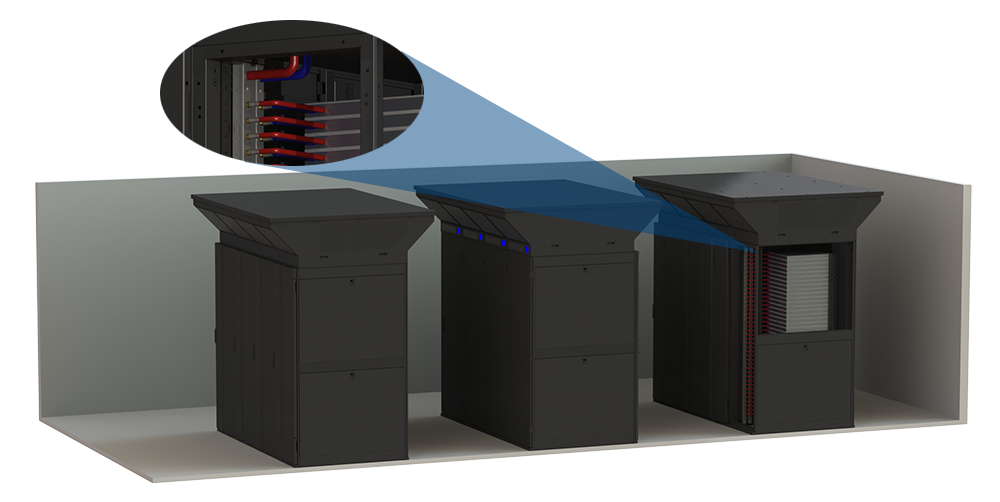 CoolIT Liquid to Liquid Solution
Liquid Cooling Case Study - Intel Cherry Creek Cluster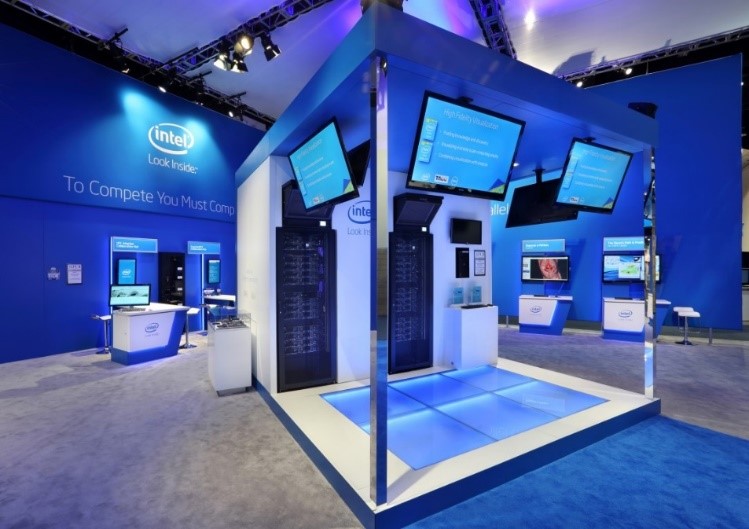 Intel contacted CoolIT with a very ambitious goal of collaborating on a Top500 Supercomputer. What makes this particularly special was that this heterogeneous system was to fit in 2 standard racks, run on a popular Super Micro form-factor (the Fat Twin Chassis system) and that it was going to run, fully loaded, on the floor at SC13. The System was performance benchmarked and performance of the test using only 48 nodes was good enough to rank 400 on the Top500.
What is probably more impressive is the fact that the system ranked 41 on the Green500 consuming less than 75kW of power. Not bad for a demonstration system!
BIOS IT can provide bespoke liquid cooling solutions using CoolIT's wide range of liquid cooling products. Contact us for more information!
Not what you're looking for? Check out our archives for more content
Blog Archive
From Silicon to Cloud
Turnkey IT Solutions that scale to meet customers needs