BIOS IT Blog
Keep up-to-date with everything that's happening at BIOS IT
TAPAS

The BIOS TAPAS (Trade Analysis and Packet cApture System) is a fully customisable trade analytics appliance that provides clients with nano-second-accurate monitoring of network and transaction latency, providing visibility, and alerting on network congestion conditions, for both buy and sell side firms.
Use our easy to use interface to create and run custom reports on all of your data, whether you use common protocol like FIX or HTTP, or you use your own in-house protocol with your own unique data fields. The BIOS TAPAS allows you to deliver business and IT performance analytics in real time - the most important factor being we can report on any data that we can obtain from the packets that travel across your network.
In addition to measuring network latency, TAPAS allows you to understand latency across Order Management and Pricing Systems. TAPAS supports message transformation and 'Red-Dye Tagging' to allow a complete picture of the business system.
Alerts
TAPAS provides real time alerts that are generated from customisable threshold breaches. This can be for any number of conditions such as latency threshold, message count, switch congestion and more
Monitor
With full drill down to individual transactions, TAPAS allows you to examine both transactional latency within an application, as well as the supporting infrastructure.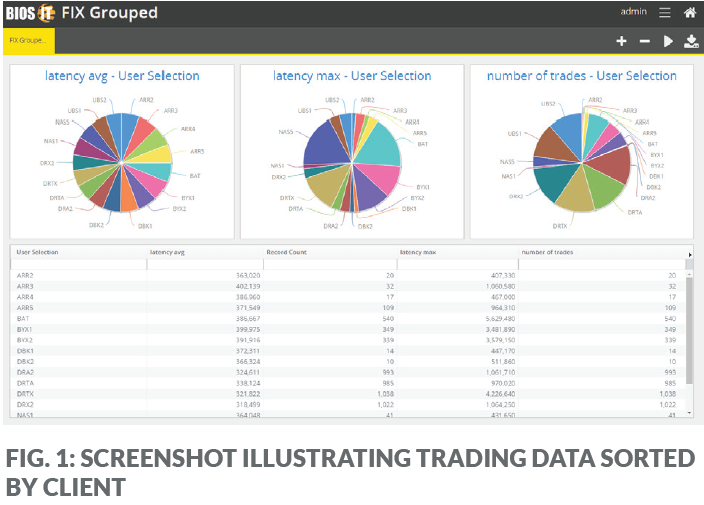 Report
BIOS IT TAPAS provides flexible and custom metrics, which can illustrate latency by user, client, instrument, tick to trade, gateway performance and more.
Performance
BIOS IT TAPAS provides 10Gbps full rate line Capture, and full historical database of trading transactions and messages, making it possible to map and trend performance metrics.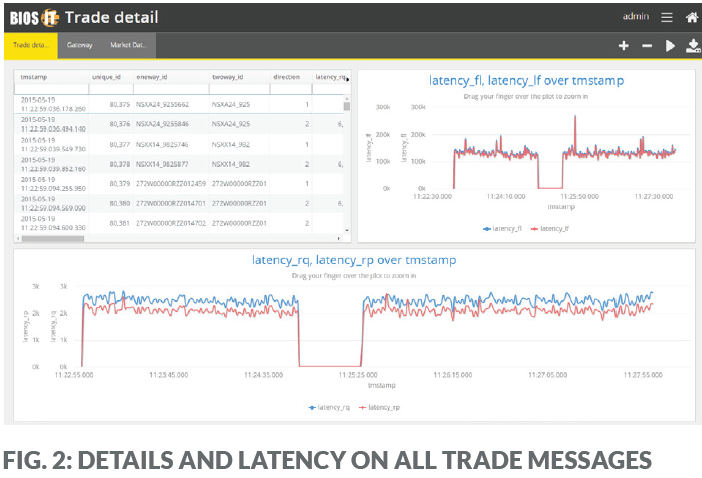 Troubleshoot
Switch buffer states can be monitored in real time and correlated to network and transactional latency. Network hops are measured separately for each message, so you can easily identify and eliminate issues.
Coverage
BIOS IT TAPAS (Trade Analysis and Packet cApture System) is suitable for all major markets and financial protocols. It is fully customisable to suit your exact requirements.
Specifications
The BIOS IT TAPAS hardware appliance is available in a variety of configurations in a 1U or 2U form factor, ranging from 16 cores to 28 cores. Customised configurations are also available
Not what you're looking for? Check out our archives for more content
Blog Archive
From Silicon to Cloud
Turnkey IT Solutions that scale to meet customers needs